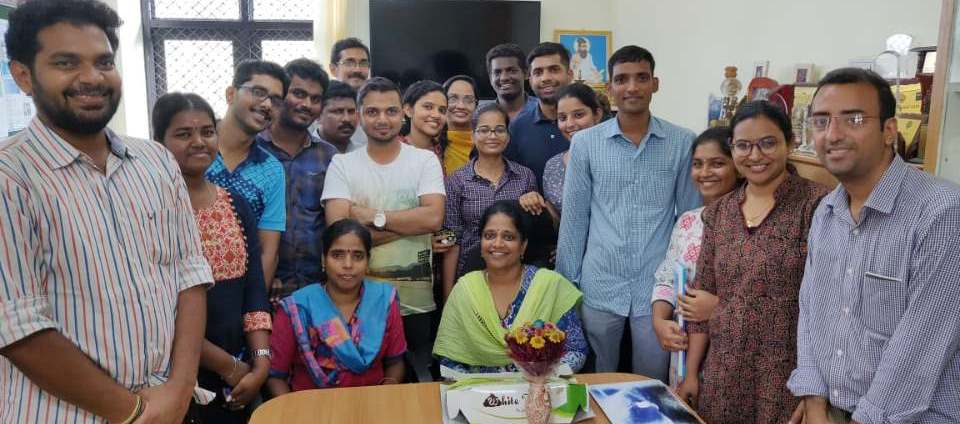 Who are we?
We are a team of scholars and engineers who are passionately committed to contributing their mite to the field of Environmental and Water Resources Engineering, for our generation and most importantly to the many generations to come in future.
What we do best?
You can take advantage of our ground breaking research, powerful implementation strategies. Our team provides its technical expertise and advise to help our clients in government bodies and companies to identity opportunities and create meaningful change in the way wastes are both treated and managed.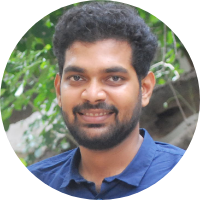 Kishore Kumar K
Project Associate
Rajagopal M S
Project Associate
Hima Bindu V
Project Associate
Mathiyalagan
Chief Engineer- Samudhoya Waste Chakra
Archana James
Project Associate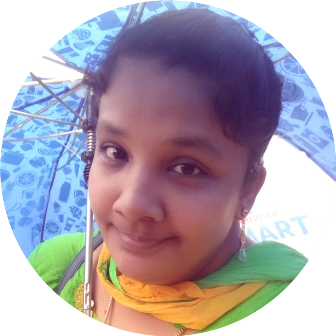 Hema Kala
Senior Executive
Tamizhdurai
Ph. D Research Scholar
Sonam Tantuvoy
Ph. D Research Scholar
Dr.G.Dhivakar
Post Doctoral Researcher
Geethapriyai M
Ph. D Research Scholar
Ramya Srinivasan
Ph. D Research Scholar
Kiruthiga M
Ph. D Research Scholar
Catherine F
Ph. D Research Scholar
Pavithra S
Ph. D Research Scholar
Ambika. S
Ph. D Research Scholar
Mekala C
Ph. D Research Scholar
M Vasudevan
Ph. D Research Scholar
Berlin M
Ph. D Research Scholar
Pavithra Mishra
Ph. D Research Scholar
Devasena M Sridhar
Ph. D Research Scholar
Albino D.J.
Ph. D Research Scholar
Learn from the very best
Join our course and start building the most wanted career available today. We make sure every class is easily understood, and that all students reach the same level of expertise needed for today's hi-tech industry.
Working hours
Monday- Saturday: 09:00-17:00 Hrs
Sunday – Holiday
We are here
4th Floor, Engineering Design Building
IIT Madras, Chennai.
Call
Phone: +91 44 2257 4289
Mobile: +91 94446 87042
Email
indunambi@iitm.ac.in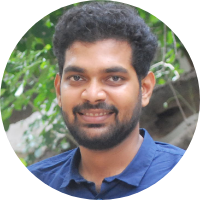 Kishore Kumar kabirdasan
Environmental Engineer
Kishore has completed his undergraduate in chemical engineering and post graduate in Environmental engineering from CEG, Anna university  He is experienced in microplastic assessment & water and wastewater management.
Projects:
Sustainable restoration of sembakkam lake

Assessing the levels of contamination in and around soild waste dumping site at perungudi and Kodungaiyur. 

Conventional grey water treatment system.

Microplastic assessment in waterbodies.
He is an avid bike rider, loves travelling, semi pro chef and enjoys sports(cricket in specific)
Rajagopal M.S
Water resources engineer & GIS analyst
He completed his undergraduate in civil engineering and post-graduation in irrigation water management.
Projects:
Salt water intrusion into coastal aquifers and ground water

Sustainable restoration of Sembakkam Lake

Sustainable water resources through rainwater harvesting recharge in North Chennai

Siruseri lake watershed restoration for sustainability and flood protection

Assessing the levels of contamination in environment in and around Perungudi and Kodungaiyur dump site
His other interests  are story writing and reading Tamil literature books
Archana James
Environmental Engineer
She completed her post graduation from Anna University in the 2019.
Her areas of interest are Environmental remediation using electrochemical methods, Design of water and wastewater treatment systems and Solid waste management. She plans to pursue her PhD.
Projects:
Proof checking of designs of water treatment plants, wastewater treatment plants and sewer networks

Studies on electrochemical reduction of chromium in dual phase systems.
Her interests are reading mystery novels and cooking.
Mathiyalagan
He completed his undergraduate in Mechanical Engineering
He is the Chief Engineer at Samudhoya Waste Chakra, an start-up by Prof.Induamthi and team
Responsibilities:
He is responsible for prototype testing and product improvization.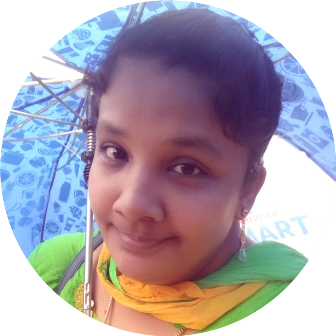 Hema Kala
She completed B.A English from Madras University.
She manages Prof.Indumathi's projects & its expenditure.
Her interests include reading stories, cooking and watching horror movies.
Hima Bindu V
Hima Bindu Valleru holds a Bachelors degree in Civil Engineering combined with further postgraduate studies in Environmental Engineering from Anna university.

 

She currently works at the Indian Institute of Technology – Madras as a project associate
Projects
Engineering and management of projects related to sustainable restoration of water bodies

Contamination transport from dumpsites

Recovery of nutrients from urine

She nurtures a keen interest in designing and implementing knowledge sharing strategies on the sustainable management of water bodies and solid waste management unlocking the potential for circular economy which makes them environmental friendly and economically  interesting.